As school comes to a close, we have been having more family movie nights at home. Recently Disney released two DVDs that we've been watching again and again: BAMBI and the new live-action BEAUTY AND THE BEAST. Both are instant classics with viewers of all ages (well, if your kid can handle what happens to Bambi's mom… and the brief moment when it looks like the Beast has been killed), and my kids are particularly fond of singing along to BEAUTY AND THE BEAST.
I reviewed Beauty and the Beast for Common Sense Media, and here's what I said:
Watson is an ideal Belle in this wonderful remake that's at once nostalgic and new, bringing to life the musical both for kids and life-long adult fans. Her Belle is relatable and sympathetic, with her curious eyes and aura of clever bookishness and strong-willed personality (Watson was also Hermione Granger, after all!). It turns out Watson can sing well, too; she's no rival to six-time Tony-winning co-star Audra McDonald, who plays Madame Garderobe, but her voice is clear and crisp and full of the longing and wanderlust that Belle conveys so beautifully in Alan Menken's songs.
Bonus BEAUTY AND THE BEAST clip:
Beauty and the Beast activities: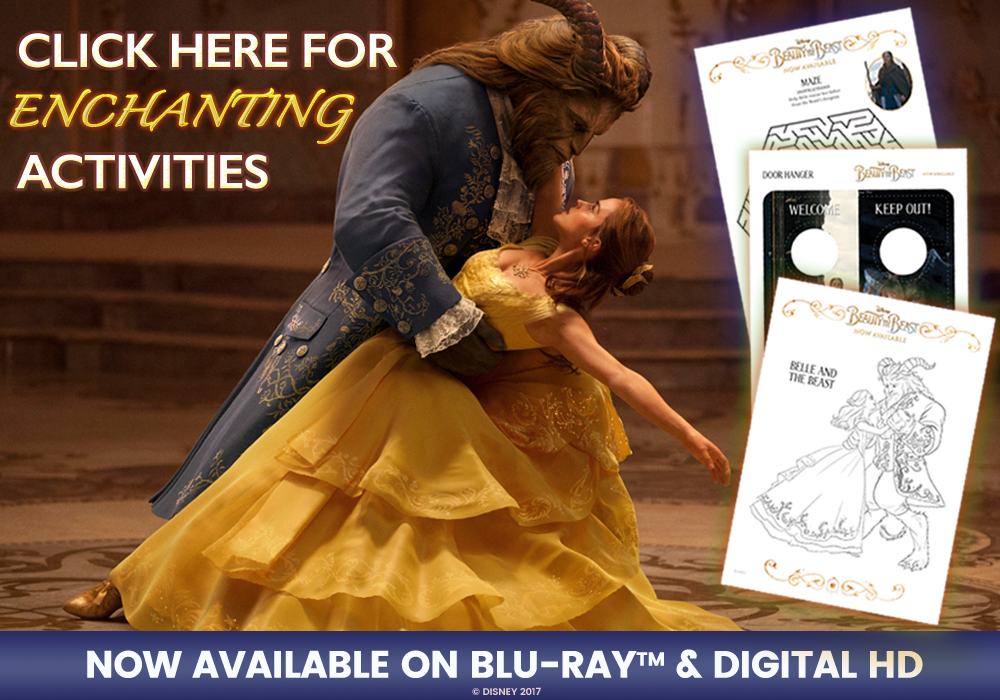 BAMBI is one of Disney's most beloved and visually arresting movies. Even though the plot is simple enough, it is a prototypical coming-of-age hero's journey (there would be no Simba without Bambi). While I fondly recall it as being the first movie I ever cried in, my kids are used to orphaned or half-orphaned main characters. They think of Bambi's friendship with Flower, Thumper, and Owl.
Bonus BAMBI clip:
Want to have a Bambi backyard cam-pout? Here's how!
What are you watching during family movie time?
Comments
comments