Out with the old. In with the new.  That's my motto for skincare and make-up at the start of every new year.  If I haven't used it or it was too trendy, I toss it.  Has it aged beyond use or just doesn't work or suit my needs? It meets its end in my bathroom trashcan.  This makes way for some great NEW products that I have tried, tested and fallen in love with for 2014.  Check them out and get your hands on them to look your most fresh-faced, fabulous self in the new year!
1.  Clayspray- Clay masques are great, especially for detoxing your tired skin.  They can dry skin out and no one wants that this time of year.  Clayspray solves that problem by being the first emulsion clay mask that also hydrates skin.  Hydrogels keep your skin soft, supple and moist while the clay extracts the impurities that build up over time.  The masque won't get under your nails or make a mess either.  Just spray, apply and let it dry.  It's fast, easy to use and really works without causing a ton of redness either.  Plus, there are five types to choose from:  Pore Refining, Skin Brightening and Glow to Toning and Mattifying.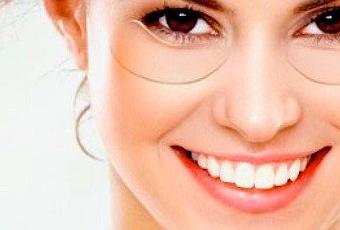 2. EYES by ToGoSpa- I tried these marine-collagen cooled eye pads a few years ago when someone handed them out as samples at BlogHer. I had never tried anything like them before.  FANTASTIC! One of the best, if not the best, eye treatment I have ever used.  That includes eye creams.  The pads sit under your eyes for 15-20 minutes.  They are clear, feel cool on your face and are easy to remove without leaving behind a residue.  They eliminate dark circles, fine lines and puffiness.  Seriously.  When I have an event I use these at the end of a day to perk back up or first thing in the morning to look like I had about 12 hours of sleep. I might start giving them to new moms as gifts.
3.  Heliocare –  This one is a bit weird and I'm not saying it totally works as an internal sun protectant.  The once a day pill boosts your skin and protects it from the sun so it can deal with the free radicals and harmful UV rays better.  What I found was that the magnesium included in the pill also stabilizes my mood.  It's weird, but true.  Instead of popping magnesium pills each day I just take one Heliocare and still apply sunscreen.  I feel less stressed and more moderate.  That's a good thing on snow days and when dealing with gray days and frigid temps.
4.  Lip Bullet by Topshop-  Want a killer red lipstick that stays?  This is it. A rich, true red that is universally great on everyone. Color stays put, doesn't feather and bleed out.  It is also the only one that my husband doesn't squirm away from or make comments about after I apply it.  It just looks good, works great and is affordable.
What products do you love or can't live without?  What do you plan to try this year?
Victoria Mason is a freelance writer and writes at her blog, The Mummy Chronicles. She lives in the DC Metro area with her husband and three daughters.
Comments
comments